WELCOME
to our second Human Resources Service Center Newsletter!

We want to thank you for your help in making our first newsletter a great success! Also, a special thank you to those who reached out to us with feedback in order to grow and evolve our content. We are thankful for working with such great people.
Thank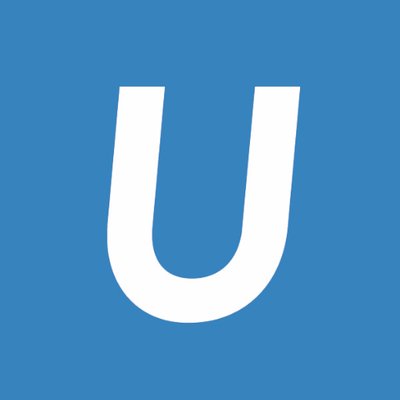 TABLE OF CONTENTS
---
__________________________________
*Click on a section to be taken straight to it*
THE PAR PROCESS IS MOVING TO
THE EMPLOYEE EXPERIENCE CENTER
We are happy to announce the expansion of the Employee Experience Center (EEC) to support the employee lifecycle. The PAR Process is moving into the EEC at the beginning of 2022, simplifying the employee experience by automating workflows and enabling new mobile capabilities.

The Ronald Reagan Medical Center, Santa Monica Hospital, Department of Medicine, and Faculty Practice Group (FPG) will be the first groups to use this new platform. The FPG Physicians Support Group is scheduled to be the first to go live with these EEC updates in February 2022 with the remaining groups launching in March.

There are many benefits of moving the PAR to the EEC, including:
Better tracking for the PAR

More modern feel with automated workflow to drive approvals

Better visibility to search and know where the PAR is in the process

Approvals are routed to the approver's e-mail to take immediate action

Built-in knowledge articles to support the PAR process

A new mobile app to access EEC anywhere
What else is new in EEC?
February 2022 – a new mobile app will be available to download to access the EEC anywhere.

March 2022 – a new virtual agent will be available to assist with questions and get you to the right spot in EEC.
Look for more information to come regarding Informational Meetings, Learning Materials, and Q&A Sessions.
As always, we cherish your feedback, so please do share your thoughts.
IMPORTANT YEAR-END
TAX AND PAYROLL REMINDERS
January 10, 2022: Tax information deadlines
UCPath will begin to process W-2s in late January. To ensure the information on your W-2 is complete, accurate, and reaches you, please take the following steps by January 10, 2022:
2021 W-2 statements: Important security reminder
UC does not send W-2 statements by email or text. If you receive an email or text with a link or an attachment to view a W-2, it is a phishing scam designed to gain your private information. Do not open attachments or click email links that claim to provide access to your W-2.
Federal & State: Earned Income Tax Credit (EITC or EIC)
Per the Earned Income Tax Credit Information Act, UC includes a notice with all W-2 statements notifying employees that they may be eligible for the federal EITC. The EITC helps low to moderate income workers get a tax break. To qualify, you must meet certain requirements and file a tax return, even if you are not required to file or do not owe any taxes. EITC reduces the amount of tax you owe and may give you a refund. For more information about the federal EITC, reference IRS Notice 797 or contact the Internal Revenue Service at (800) 829-3676 or online at www.irs.gov.
You also may be eligible to receive the California EITC, starting with the 2015 tax year. The California EITC is a refundable state income tax credit for low-income working individuals and families. It is treated in the same manner as the federal EITC and generally will not be used to determine eligibility for welfare benefits under California law. To claim the California EITC, even if you do not owe California taxes, you must file a California income tax return and complete and attach the California EITC Form (FTB 3514). For information on the availability of the credit, eligibility, how to obtain necessary forms and help filing, contact the Franchise Tax Board at (800) 852-5711 or via www.ftb.ca.gov.
Claiming exemption from withholding
The IRS requires you to complete a new W-4 form each year if you are claiming exemption from tax withholding. If you wish to claim exemption from withholding in 2022, you must make this choice in UCPath before February 15, 2022.
Paycheck reminders for the New Year
Employees enrolled for medical coverage will notice January 2022 benefit premium deductions starting with Dec. 8, 2021, paychecks if paid bi-weekly, and with Jan. 3, 2022, paychecks if paid monthly.

You may see a change in your premiums even if you didn't change plans. Your share of the benefits premium in 2022 is based on your full-time salary rate as of Jan. 1, 2021, and though UC works hard to keep costs for its medical plans stable, some employee medical plan costs for 2022 have increased.
Check out the article on UCnet for more details.
2022 Payroll Calendar
Find the current UCPath payroll calendar under the Quick Links section on the front home page of UCPath. You can select Payroll Resources and then Payroll Calendars to view both biweekly and monthly calendars.

The first pay dates of 2022:

For employees paid monthly, the pay date for December 2021 earnings will be January 3, 2022.

For employees paid biweekly, the first pay date of 2022 will be January 5, 2022.
---
Have Questions or Need Help?
Open Enrollment (OE)
For our new hires,
Welcome to the University of California!
Here is an introduction to the many benefits and perks of working at UC - with reminders about a few important deadlines.
You can also find more information and a detailed overview of tasks to complete through Here
As an employee of the University of California, you know firsthand the power of learning something new. And our Fidelity Representatives are here to help you discover new ways to think about your financial future.

Meet Your Fidelity Consultants
Schedule an appointment to get help with:
Understanding your retirement benefit options at UC (Pension Choice vs. Savings Choice)

Evaluating your individual situation and priorities

Rollovers into UC Retirement Savings Program

Pre-retirement planning & CAP elections

Comprehensive retirement income planning
To schedule your one-on-one appointment:
Call: 800-558-9182
or
Schedule an Online Appointment Here
---
Preparing to retire?
You can also find more information on the process Here
The UCPath Center offers UCPath online demonstrations to show how employees can use the portal for a variety of Employee Self-Service (ESS) tasks. The one-hour live demonstrations are provided via Zoom every Thursday from 2pm to 3pm (excluding university holidays.) All demonstrations will accommodate up to 500 and are first-come, first-serve. Be sure to sign up today!
How to attend
When: Thursday, 2-3 p.m. (PT)
Phone: 669-900-6833
Meeting ID: 578-608-466
Do you have an employee who has accepted a job at another UC campus? If so, here are the steps you can take to ensure a smooth transition for your employee to the new UC location:
Request a written letter of resignation and ensure the letter includes the following information:

The name of the new UC campus

The start date at the new UC campus

The last day s/he will physically work at UCLA

The separation effective date from UCLA. Please note, this should mirror the start date at the new campus so there is no break in service

S/he may also include their request to remain on pay status, using accruals between the last physical day at work and the separation effective date. This will help you plan your department operations better

Create and submit a Separation and/or Inter-Campus (UC Transfer) PAR at least two weeks before the separation effective date

Use the separation reason code "Inter Location (BU) Transfer" only if there is no break-in service. No break-in service means your employee plans on working continuously or remaining on pay status using their accruals until their start date at the new UC campus. Otherwise, use Resign- Accepted another job if the employee informed you that s/he has accepted another job at another UC campus, but will not be starting immediately after leaving UCLA
Review the Offboarding checklist with your employee.
An Offboarding Checklist is sent after the creation of the Separation and/or Inter-Campus (UC Transfer) PAR. The purpose of the checklist is to simplify the employee's offboarding process. It details all the necessary tasks that must be done when an employee is leaving the University. It will ensure a smooth transition and handover of tasks as well as safety, security, and compliance for the university
Direct your employee to update his/her home address and personal information.
If your employee is moving out of the area, the home address and personnel information can be updated through the Self-Service feature in the UCPath Portal

For questions regarding benefits, s/he may contact UCPath in one of the following ways:

Call UCPath at (855) 982-7284 from 8:00 am to 5:00 pm (PT), Monday through Friday

Chat with UCPath Center from 8 a.m. to 6 p.m.
Opening as a case in UCPath through Ask UC Path feature in the UCPath Portal
Opening an Escalation case with the Employee Experience Center if you do not hear back from UCPath after five days

For questions regarding accrual payouts, refer the employee to your Department Payroll Representative
For full details and online resources, refer your employee to the article
Changing Jobs within UC
CalPERS
CALIFORNIA PUBLIC EMPLOYEES' RETIREMENT SYSTEM
Did You Know?


There are some organizations that participate in CalPERS that are not state agencies.
Qualifying Service (or employment service credit) includes service at other state agencies

California state agencies include the following:

University of California (including Hastings College of the Law)

The UC-managed Department of Energy Laboratories

California State University

Time spent on military leave from the above institutions
Did You Know?
Employees can see their leave balances in UCPath
Active employees will see eligible / available accruals including vacation, PTO, sick, etc.

Employees on an intermittent leave will see additional balances for CFRA and FMLA

These balances will display for the entire year of leave

Balances are refreshed once a month. Refer to the Payroll Processing Schedule and look at the column "Leave Accrual Available on UCPath" for the date the balances are updated.
As we continuously strive to create and promote content we feel may be valuable to those we have the privilege of servicing, we want to take this opportunity to ask for your feedback or ideas on any possible topics you would like us to cover in future Newsletters or Knowledge Articles/FAQ's.

Thank you in advance for your support and assistance in bringing this all together.
Employee Experience Center Team
This team provides guidance on general HR questions, resources for benefit-related questions, connects you to the best subject matter expert, and provides additional support with your unresolved opened cases with UCPath (To assist you they will need your UCPath case number).
Contact Info:
For Current Active Employees with a UCLA Logon ID
For All Others
Leave of Absence Team
This team is here to provide support for our employees, supervisors, and managers with information and guidance related to all Leaves of Absence (LOA). They can help navigate leave of absence guidelines, medical certification forms, a notice of rights and responsibilities related to Family Leave, Medical Leave, and Pregnancy Disability Leave. They can also direct you to additional resources, including links to information on other websites. They are here to support you!
Contact Info:
Phone

- 310-794-0078
Email -

[email protected]
---
Workers Compensation &
Transitional Return to Work Program Team
The Workers Compensation Team handles compensation claims and inquiries, including Workers Compensation benefits and related policy and coordination of Workers Compensation benefits with UC benefits.
The Transitional Return to Work Program Team handles requests for modified duty and temporary work accommodations for occupational and non-occupational disabilities.
Contact Info:
Phone

- 310-794-3036
Fax - 310-794-3337


Email

-

[email protected]
---
Disability Management Team
This team works to reduce the human and fiscal cost of workplace disability by providing the following services:
Provides consultation to employees whose disability may impact their work.

Provides guidance and consultation on topics such as reasonable accommodation and the interactive process.

Serves as the conduit between the University and health care providers when work restrictions need clarification.

Provides consultation to management and HR Business Partners on all aspects of disability management related to UC Policies and Procedures, Federal and State leave laws, including the Americans with Disabilities Act compliance, Fair Labor Standards Act compliance, and reasonable accommodations, whether work-related or non-industrial.

Utilizing an interactive dialogue in consulting with employees, management, and other Human Resource units regarding workplace disability issues.
Contact Info:
This team processes employee life cycle changes (e.g. appointment extensions, career ladder/promotions, re classes and other compensation-related transactions, funding change, FTE change, separations, etc.), service credit verification for accrual purposes, fee reductions, and name changes.

Contact Info:
---
Documents Management & HR Compliance Team
This team handles personnel files, file requests, survey file reviews, and all HR compliance needs.

Contact Info:
Phone

- 310-267-3288


Please send your file requests to

Email

-

[email protected]

.
Documents to be added to the personnel file may be uploaded through the PAR System.
Edited and Curated by:
Ivan Beltran
- WFA Analyst
Audrey Lazaro

- WFA Lead


Lizeth Sanchez

- SR. WFA Analyst


Debbie Malek

- SR. WFA Analyst


Michelle Guzman

- EEC Lead
Executive Sponsor:
Mike Jones

- HR Service Center Senior Director
Questions / Comments / Feedback