WELCOME
to our first Human Resources Service Center Newsletter!

Our goal is to provide those we have the privilege to service with insight and valuable resources that can make everyone's work that much easier. We hope over the course of our newsletters to grow and develop our content with your help, as it really takes a village!
Thank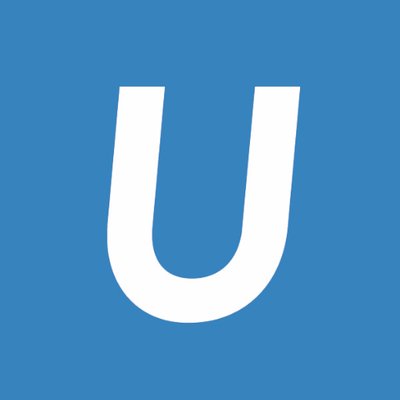 TABLE OF CONTENTS
---
__________________________________
*Click on a section to be taken straight to it*
We

would like to shine the spotlight on the Employee Experience Center, our easy-to-use online portal. As we continue to move more of our Services into this portal, we would like to provide a more formal introduction to the many benefits of this great resource.
___________________________________
Overview
Features and Benefits
Online Tours (whenever you see the blue dot next to the word Tours in the upper right corner of your screen) provide you with a quick overview of how to use the Employee Experience Center.
Available HR Services ensure your online requests are quickly routed and responded to by our team during business hours.
You have access to instant, relevant information, anywhere, anytime via searchable knowledge articles on topics such as available benefits options or programs.
A searchable UCLA Health-wide organizational chart helps you locate your colleagues.
Your Requests are stored in a central location for easy reference without searching through email.
Begin your Experience with a Search

Use one of the two Search boxes on the Employee Experience Center home page to find what you are looking for. Knowledge articles and HR services that match your search appear for you to select. There are various articles and services that we hope will answer your questions and meet your needs. If you need help with another HR topic, such as talent acquisition / recruitment, workforce administration, leaves of absence, workers' compensation, employee relations, labor relations, compensation, performance, or learning and development, use the Get Help link on the home page to submit your inquiry and we'll get it routed to the right HR team to assist.
It

is with great joy we announce we are currently working on slowly transitioning our Personnel Action Request (PAR) System over to the Employee Experience Center, and hope to have full transition by early 2022.
__________________________________
As some of you may be aware, we recently sent out a survey related to our PAR system. This was in hopes of collecting relevant information to know what was working, what wasn't, and to get ideas of what additional features/processes can be implemented. We are working rigorously with our 3rd party consultants, Acorio, to merge and update our PAR system into the Employee Experience Center, using the survey results as a means of reference for improvement.

The following are just minor examples of the information collected from the survey:
PAR Ease of Use:
Q: PAR Provides an Automated, Organized Way of Tracking All My PAR's:
_______________________________
We will provide further updates closer to the launch of PAR in the Employee Experience Center, hoping to provide a smooth transition. Please note that the PAR system will still be active until further notice.
DID YOU KNOW...
The

HR Service Center has a library of Knowledge Base Articles available to you.
__________________________________
It is our ongoing goal to develop and update valuable resources, which we feel will help our customers navigate processes and procedures relevant to our functions at the HR Service Center. These can all be accessed by logging into the Employee Experience Center and selecting "Browse Articles".
Here are just some examples of the articles housed within the E.E.C.:
Employment Verification;
How do I Request a Leave of Absence;
How do I Report a Work-Related Injury;
How to Change Your Name in UCPath;

Discusses the Name Change process to update your name in UCPath, get a new ID badge, and update your email.

Offboarding FAQ's;
Tuition Discount;
If you have any suggestions for new articles, or updates to existing ones, please access the Employee Experience Center through the below button to submit your suggestions!
Are

you newly eligible for UC Benefits? Curious to know what health and welfare benefits UC offers? Want to know when and how to enroll?
__________________________________

Join the Employee Benefits Orientation every Friday, between 10:30am to 12:00pm, to receive an overview of the benefits program, how each benefit works, who is eligible for coverage, and when and how to enroll. This orientation is for faculty and staff who are eligible for the "full" health and welfare benefits package, and the UC Primary Retirement Benefits.
As

mentioned repeatedly throughout this newsletter, it is our ongoing goal to make process improvements for the benefit of all. That is why we wanted to announce one of our major initiatives to help improve the turnaround time for Final Pay for Voluntary/Involuntary Separations.
__________________________________
As some of you may know, there are strict deadlines to issue Final Pay we must meet based on the reason for separation (i.e. voluntary separations with advance notice, immediate resignations, and various types of involuntary separations), and the applicable Bargaining Agreements and/or Labor Laws. By improving our current process, not only will this make sure the departing employee is paid timely with no issue, but it may also help avoid any associated penalties or fees we may accrue for not being in compliance.
What can you do on your end to help facilitate and provide a smooth transition to your employees' next chapter?
Department Leaders -
We ask that you please submit the Separation PAR as soon as you receive word that your employee is separating from the organization.

Please remember to attach communications and/or documents regarding the employee and their separation.

This includes employee resignation notices, severance agreements, medical separation letters, dismissal or release letters, etc.

When completing the Separation PAR, ensure that you are recording accurate last date worked and separation effective date.

The last date worked (LDW) is equal to the last day the employee physically came in to work.

If they worked the night shift, the last date worked is equal to the date they started their shift.

The separation effective date is the day after the last date worked or the last date the employee used an accrual to remain on pay status, whichever came in later. Essentially, on this day, she/he is no longer a UCLA employee and therefore, is not a paid day.

The LDW, separation effective date and separation reason code matches what the employee stated in their resignation letter.

For further clarification, please add more information in the comment section of the PAR.

Whenever in doubt on how to complete the PAR, contact one of our WFA Team members via email (

[email protected]

) or by phone (310-2677-0983).

Do share and review with your employee the Offboarding Checklist you will receive after creating the Separation PAR.

Approve your employee's final timesheet as soon as the pay period is available in HBS. If time permits, please do not wait until the employee's last day.

We are partnering with our Centers of Excellence (COE) in producing a solid timeline for this initiative. Stay tuned for more information.
WFA Team -
We will communicate as soon as possible (same day if submitted before 5pm Mon-Fri) with the department manager or designee submitting the PAR should we need to confirm any details regarding the separation.

Once all information has been verified (Last Date Worked, Separation Effective Date, Separation Reason), we will process your PAR in UCPath within our Service Level Agreement of 24-48 hours and you will be notified once the PAR is processed and approved locally.

The Payroll Team will be informed so they can get started with the final pay request.

Final payment method for the employee will default to the preference they currently have detailed in the UCPath portal.
The
HR Service Center is committed to always improve ourselves and our processes for the benefit of all. That is why we would like to share an example of our ongoing efforts in pursuit of that goal.

Did You Know? "UCRP Service Credit" and "Employment Service Credit" (sometimes called Vacation Service Credit) are different.
UCRP Service Credit: used to calculate UCRP benefits (retirement, disability, survivor, and retiree health) for eligible appointments

UCRP Service Credit counts time worked as a UCRP member in an eligible appointment

An eligible appointment is generally working at least 50% or more with an expected duration of at least 12 months

Overtime or time worked as a student, per diem or visiting appointee are not usually eligible for UCRP Service Credit

No UCRP Service Credit is earned for unpaid leave periods, however, this time may be eligible for purchase (refer to UCRP Service Credit Purchase Guide)

Part-time or variable-time work in UCRP eligible appointments results in a proportionate amount of service credit earned.

Accruals are updated on a monthly basis and can be viewed on UCRAYS
Additional details on how UCRP works can be found on UC Net

Savings Choice participants also earn service credit in the same manner as a UCRP member earns UCRP service credit.

Upon the effective date of a Second Choice Election to Pension, Savings Choice service can count towards vesting in UCRP but not in the calculation of UCRP Benefits

Employment Service Credit: used to determine vacation accrual rate and eligibility for service rewards

Monthly employees accrue when they are on pay status at least 50% of their monthly working hours based on FTE for six or more months

Biweekly employees accrue on the last pay cycle of each month (B3X or B2X if there is no B3X) when they are on pay status at least 50% of the applicable hours

Employees do not accrue Employment Service Credit for months in which they are on pay status less than 50% time

Periods of leave with pay and leave without pay due to a work-incurred injury or illness are included when calculating Employment Service Credit
Other leaves without pay are not included when calculating Employment Service Credit
For Policy-covered staff employees, reference the Absence from Work policy for more details
---
UCPath PayPath Lockdown was implemented on July 27, 2021 to reduce payroll processing times and to help UCPath meet their deliverables. In order to avoid unnecessary interruptions to payroll processing, we abide by the UCPath Payroll Processing Schedule that tells us when we can and cannot process pay affecting transactions (which is 93% of our PARs). During this lockdown period, we can only process Separations and any personal data changes, such as a name changes.

What happens when you send us a PAR in advance?
If you send us a PAR in advance, we will not enter it in UCPath until 14 calendar or 10 business days prior the effective date of the action in order to minimize the risk for any unforeseen changes that might occur. If it is for a separation transaction, however, we will enter it 15 business days before the separation effective date to allow ample time for approval workflow both local and within UCPath to ensure timely processing of the employee's final pay.
Thank you for your continued partnership and support.
---
When an employee's status changes from Active to Inactive

,

UCPath triggers a welcome and an invitation to the separating employee to create an account in the Former Employee Portal, where they will have access to:
Personal Information Summary

History of earnings statements and;

W-2 history
Former employees have access to this information for three years following separation. Separating employees must provide a valid email address in UCPath prior to separation via one of the following email selections in Personal Information Summary:
Home

Other

Campus

Dormitory
If the employee designates one of these as "preferred," UCPath will send the welcome email to this address. If the employee does not mark one as "preferred," the system will use the first populated email address in the order above. Please note: if separated employees have access to their business email address after separation, they must enter it into one of the email selections above and designate it as preferred.

If no email address is provided, the former employee must contact UCPath and provide an email address to create a former employee account.
For questions regarding this, please reach out to UCPath:
(855) 982-7284
Monday - Friday from 8:00 a.m. - 5:00 p.m.
Employee Experience Center Team

This team provides guidance on general HR questions, resources for benefit related questions, connects you to the best subject matter expert and provides additional support with your unresolved opened cases with UCPath (To assist you they will need your UCPath case number).
Contact Info:
For Current Active Employees with a UCLA Logon ID
For All Others
Leave of Absence Team
This team is here to provide support for our employees, supervisors, and managers with information and guidance related to all Leaves of Absence (LOA). They can help navigate leave of absence guidelines, medical certification forms, notice of rights and responsibilities related to Family Leave, Medical Leave, and Pregnancy Disability Leave. They can also direct you to additional resources, including links to information on other websites. They are here to support you!
Contact Info:
Phone

- (310) 794-0078
Email -

[email protected]
Workers Compensation &
Transitional Return to Work Program Team
The Workers Compensation Team handles compensation claims and inquiries, including Workers Compensation benefits and related policy and coordination of Workers Compensation benefits with UC benefits.
The Transitional Return to Work Program Team handles requests for modified duty and temporary work accommodations for occupational and non-occupational disabilities.
Contact Info:
Phone

- (310) 794-3036
Fax - (310) 794-3337


Email

-

[email protected]
Disability Management Team
This team works to reduce the human and fiscal cost of workplace disability by providing the following services:
Provides consultation to employees whose disability may impact their work.

Provides guidance and consultation on topics such as reasonable accommodation and the interactive process.

Serves as the conduit between the University and health care providers when work restrictions need clarification.

Provides consultation to management and HR Business Partners on all aspects of disability management related to UC Policies and Procedures, Federal and State leave laws, including the Americans with Disabilities Act compliance, Fair Labor Standards Act compliance and reasonable accommodations, whether work-related or non-industrial.

Utilizing an interactive dialogue in consulting with employee, management and other Human Resource units regarding workplace disability issues.
Contact Info:
This team processes employee life cycle changes (e.g. appointment extensions, career ladder/promotions, re classes and other compensation related transactions, funding change, FTE change, separations, etc.), service credit verification for accrual purposes, fee reductions and name changes.

Contact Info:
Documents Management & HR Compliance Team
This team handles personnel files, file requests, survey file reviews, and all HR compliance needs.

Contact Info:
Phone

- (310-267-3288


Please send your file requests to

Email

-

[email protected]

.
Documents to be added to the personnel file may be uploaded through the PAR System.
Edited and Curated by:
Ivan Beltran
- WFA Analyst
Audrey Lazaro

- WFA Lead


Lizeth Sanchez

- SR. WFA Analyst


Debbie Malek

- SR. WFA Analyst


Michelle Guzman

- EEC Lead
Executive Sponsor:
Mike Jones

- HR Service Center Senior Director
Have Questions, Comments, or Concerns?